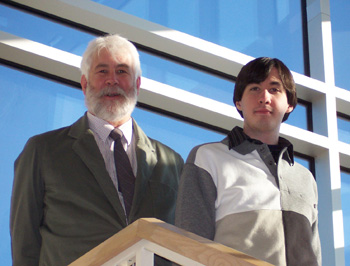 LBJ Computers LLC was founded by two programmers, Jim Winkels and Lucas Schwendinger, natives of Darlington and Boscobel Wisconsin. We met in college programming classes. We share a focus of always meeting a deadline while having fun. We enjoy lively discussions on the best practices of programming, and appreciate our diverse personalities.

We realized a commitment to change and discussion of the latest technologies would be key to keeping up with the ever changing environment of the web. We are dedicated to providing excellent customer service. Our dedication to these original founding goals has led LBJ Computers to be a successful and creative company. We feel honored to be considered one of the top web design companies in Southwestern Wisconsin based on our customer service and design.

We have been serving Southwestern Wisconsin since 2010. In early 2014, Lucas moved to Utah. In 2016 Jim has decided to retire from the company, but we are happy to say he is still active as a consultant for us.